Cultivate Farm Finance
Cultivate is an Agri Lending product that provides short to medium term finance built specifically around the growing needs of our farming members. Cultivate is our newest lending product that enables us to help our farming members develop and future proof their business by providing quick and easy access to finance – borrow up to €75,000 (unsecured) for up to 10 years at a variable interest rate of 6.55%, typical APR 6.75%.
Why Cultivate?
✔ Flexible Repayments
✔ No penalties for early repayment
✔ Interest is charged on the reducing balance of the loan
✔ No administration or set up fees
✔ Loan Protection Insurance provided at no extra cost.  If the borrower dies the loan is cleared (subject to terms and conditions, age and health restrictions)
✔ Easy Process & Timely Decisions
Warning: If you do not meet the repayments on your loan, your account will go into arrears. This may affect your credit rating, which may limit your ability to access credit in the future.
Loans are subject to approval. Terms and conditions apply. APR= Annual Percentage Rate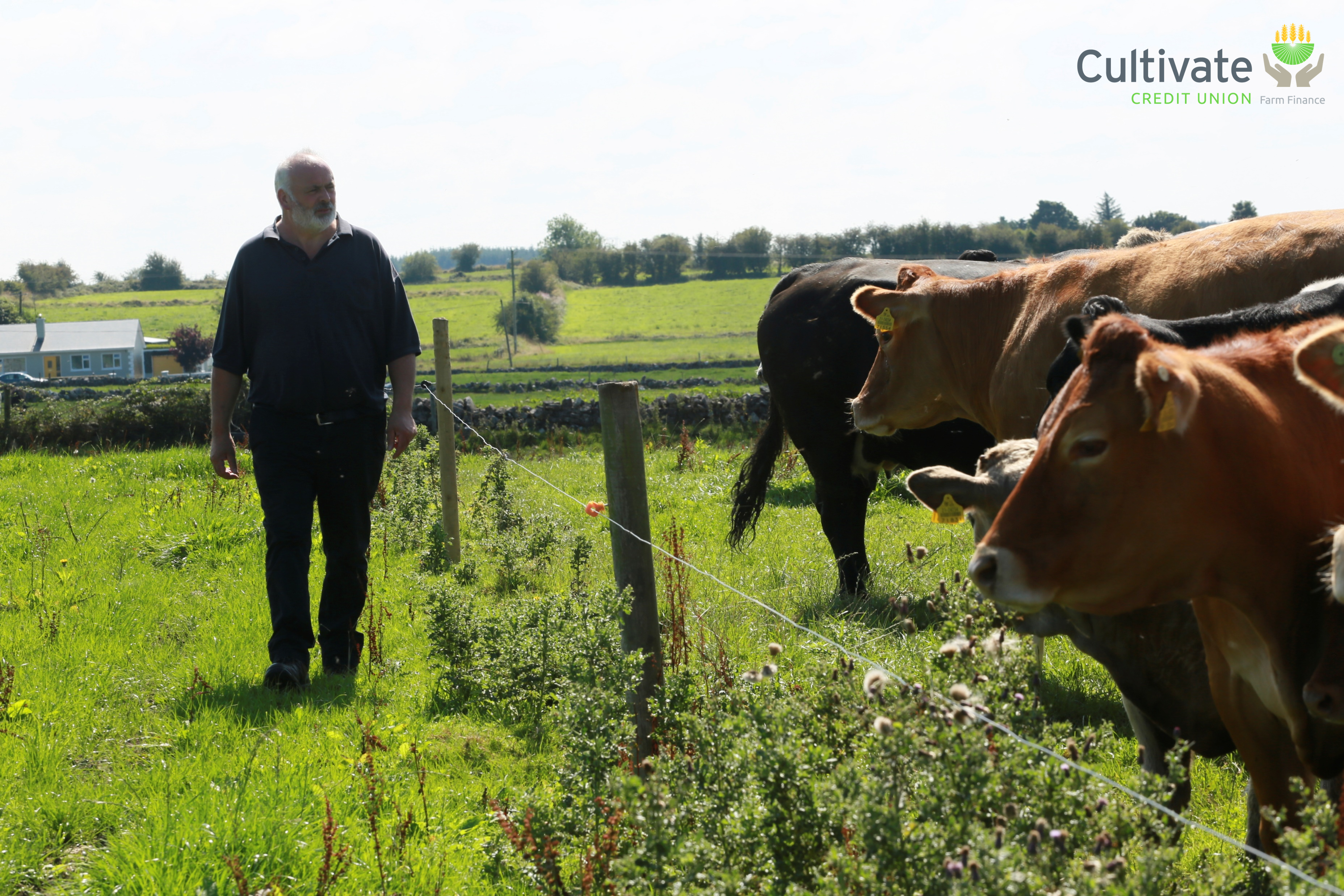 Loan Requirements
Two years farm accounts
Tax clearance certificate
Three months bank statements - personal and business
Business plan for loans greater than €25,000 (Contact Us on 0818 345 925 or email loans@alturacu.ie regarding this)
Agri Fact Find - you can find this here.
Statement of Direct Payments
Evidence of non-farm income (3 payslips if employed/form 11 if self-employed)
Milk cheque statement (if dairy)
Tams confirmation if this is purpose of loan.
Here is a list of required documents & why we look for these